Login to your Store admin panel click on "Products" on left menu and then you will see a sub-menu "All Products" click on that and you will see a page to showing all products. Now click on upsell as showing in the image below .
Left menu >> Products >> All Products
After Clicking on upsell you will see a page having "Add Up Sell Products"  button to add up sell products.
After that you see a page on that you have button "Choose product"  By clicking on that choose upsell products.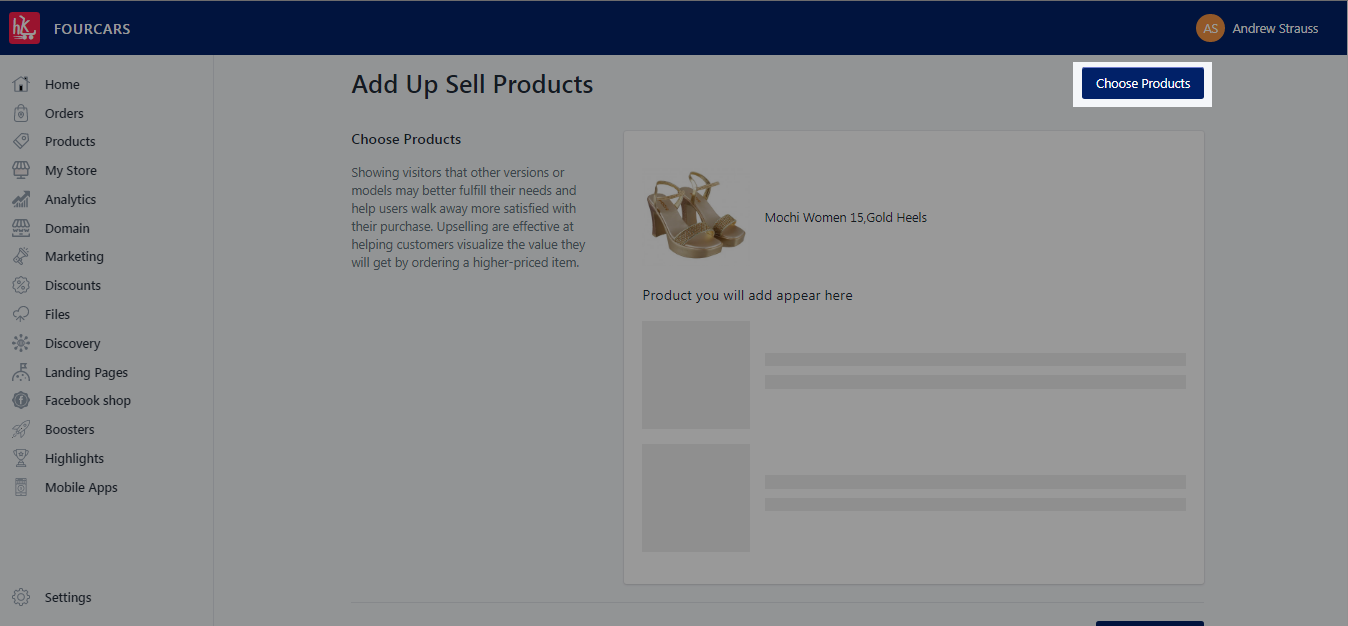 You will see a popup with all your products, choose products which you want to add as up selling products for selected product.  Click on Save button and these products will be shown under Product page.